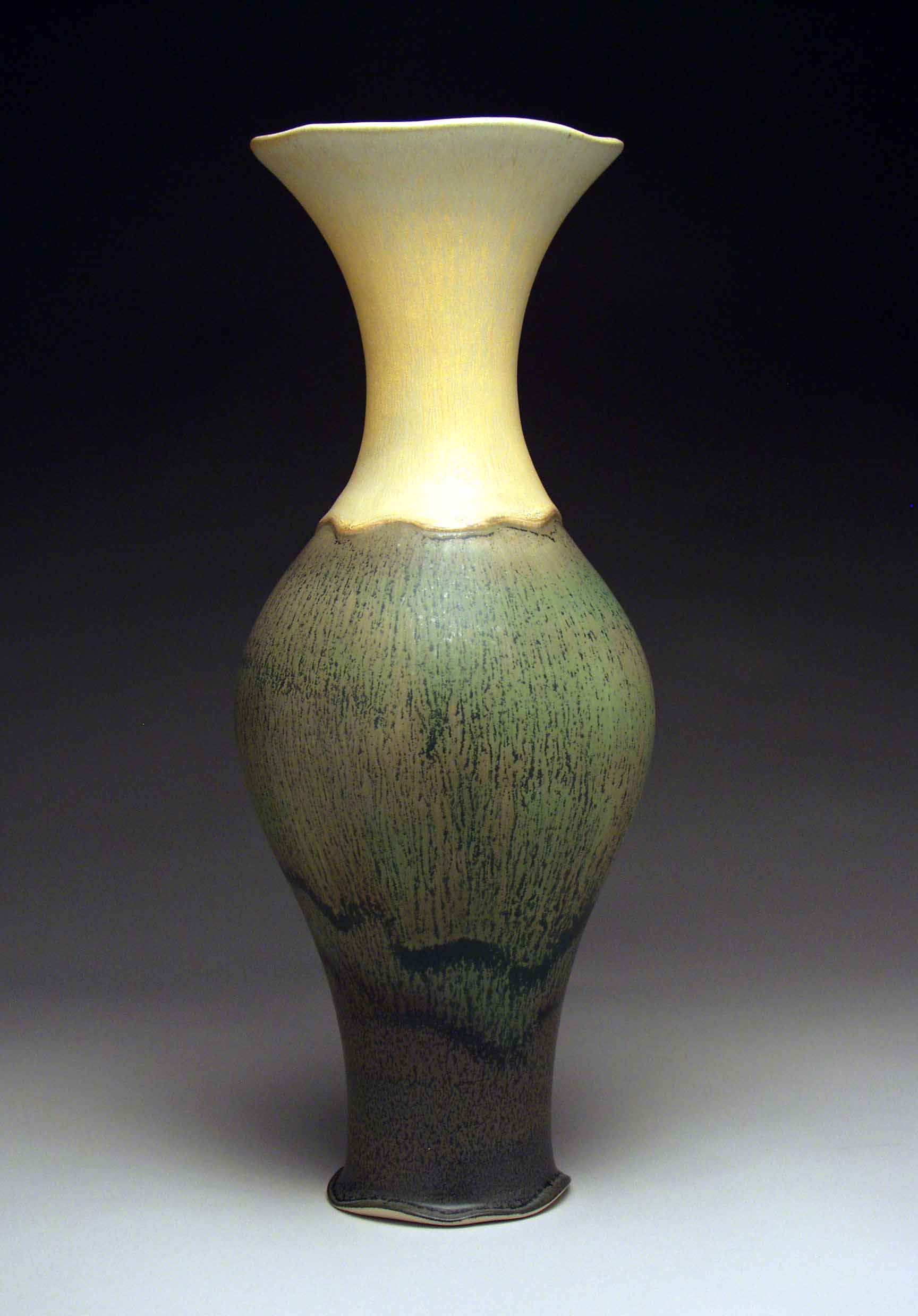 biography
Conner Burns is a studio artist in Natchez, Mississippi.
Conner was exposed to a variety of visual and performing arts during his childhood. It was not the museums that he visited during his youth, but the art that filled his home which produced his feeling that art is part of life rather than simply entertainment. One of the more obvious influences was the handmade pottery that he grew up seeing and using.
Although his father made pottery when he was a child, Conner showed little interest in clay. His interest surfaced in his mid-twenties. After a number of years of fitting clay around his job in the Health and Wellness field, Conner took a year off and spent the time working with clay.
One year turned to two as Conner spent the time as the Artist-in-Residence for Steven Hill at Red Star Studios in Kansas City, Missouri. After completing two years at Red Star, Conner returned to his hometown and established his studio, gallery and clay teaching studio. The gallery focuses on Conner's work but also regularly represents some of the best artist's working today in the United States. Conner opened Natchez Clay in 2003 and helped create a community of clay artists in Natchez. After 5 years of splitting his time between his own artwork and the administration of Natchez Clay, he sold Natchez Clay to two of his students. Conner continues to teach classes and workshops at Natchez Clay and at universities and art centers throughout the United States and Canada.
Currently, Conner focuses his attention on creating work for fine galleries and museums and teaching workshops to clay artists throughout North America.
Rich subtleties and organic influences are important in his work. Conner's intention is for his work to look as if it grew that way - rather than being 'made'. Texture, both visual and tactile, are components that are used to encourage the user to take a closer look - to reach out and touch.