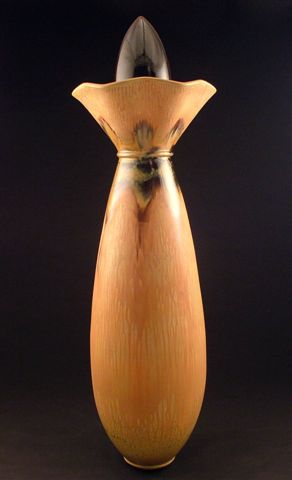 natchez project
january 2009
location: conner burns studio
what is this?
the natchez project is an experiment in gathering three clay artists together in one studio in an effort to provide an environment where artists can both be free to experiment with what they desire as well as learn from each other during this time.
why?
to provide time and space for clay artists to get together and make good artwork, learn from each other and enjoy each other during the process.
format?
a public slide lecture and a workshop will be held in conjunction with the natchez project to provide patrons and the clay community access to the knowledge of these artists. additional information about the slide lecture and the workshop is below. the natchez project artists will work together in the studio of conner burns daily. each artist will work on projects determined by the individual artist - collaboration is purely optional.
who are the artists that received fellowships to participate in the natchez project 2009?
cathy broski
- cathy works in a figurative manner in small and large scale work. i met cathy when i lived in kansas city. she was my advisor when i started art festivals and throughout the time period in which i traveled to art festivals. her work is amazing and she is a joy. visit her website at:
www.broskiclay.com
danny meissinger
- danny works in large scale vessels. i met danny when i lived in kansas city, but did not really get to know him until later. danny's energy and technical knowledge is superb. visit his website at:
www.spinningearthpottery.net
how were the artists selected?
conner has traveled across north america and canada teaching workshops and exhibiting his artwork, during this time he has had the opportunity to meet a large number of exceptional artists. the artists in the natchez project are chosen based on the artwork they make, and how that process and that artist fits with the group of a certain year. there is no application process for this event, artists are invited to participate in the natchez project.
what about the exhibition and gallery talk?
there will be a one-day only exhibition and gallery talk on saturday, january 10, 2009 from 7-9pm featuring the artwork of the natchez project fellowship recipients. in addition to the completed artwork in the gallery, 'in-process' experimental work pursued during the natchez project will be visible in the studio (at the same location). the exhibition will be at the gallery of conner burns at 209 franklin street.
what about the workshop?
natchez clay will host a workshop january 10-11, 2009 with the natchez project artists to help the clay community benefit from the density of knowledge that will be gathered in natchez for the natchez project. for additional information about the workshop, please visit
www.natchezclay.com
.