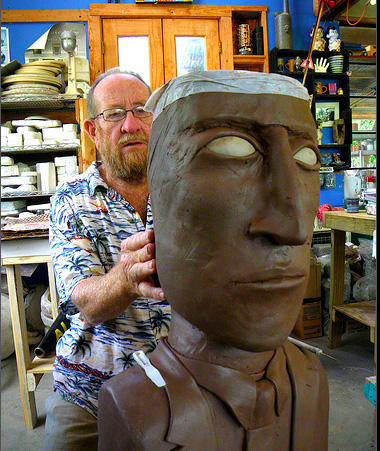 natchez project
january 2012
location:
conner burns studio
what is this?
the natchez project is an experiment in gathering four clay artists together in one studio in an effort to provide an environment where artists can both be free to experiment with what they desire as well as learn from each other during this time.
why?
to provide time and space for clay artists to get together and make good artwork, learn from each other and enjoy each other during the process.
format?
the natchez project artists will work together in the studio of conner burns daily. each artist will work on projects determined by the individual artist - collaboration is purely optional.
who are the artists that received fellowships to participate in the natchez project 2012?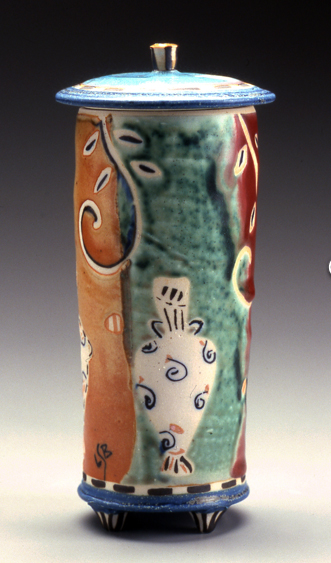 lynn smiser bowers
lynn works within a functional format and includes varied and often intricate surface designs.
conner met lynn through red star studios during his time in kansas city; where lynn resided at the time.
lynn describes her own work with these words - "I choose to combine traditional and contemporary methods and inspirations in my artwork. Inspiration for my surfaces is eclectic and varied. My recent work reflects influences from the textile world. African Asafo Flags, 18th century Japanese ikat kimonos and old pictorial Navajo weavings contain patterns and images that intrigue me. "
for additional information about lynn and her artwork, please visit his website at:
www.lynnsmiserbowers.com/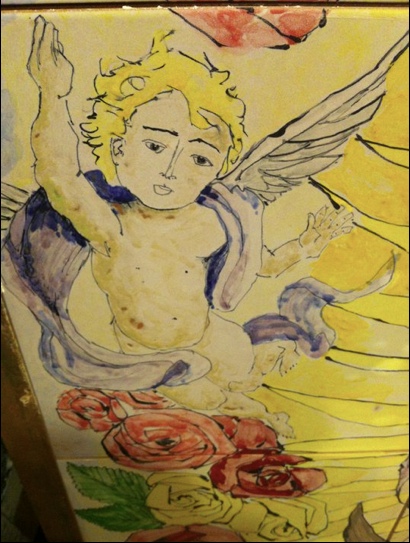 steve hasslock
steve works in a manner which incorporates a variety of techniques combined to create a rich and varied surface and story.
conner met steve while doing the three rivers arts festival in covington, louisiana.
steve is an artist that has been around for years and experienced a vast array of processes and methods in the world of clay and beyond. distilled down - his current artwork embraces his fluid and direct (and often whimsical) style as it interacts with surfaces. we are not ignoring the forms that he has created, but instead are celebrating the surfaces that he creates on those varied forms - from vases to platters to tiles to walls.
want more? come see him, his website is in process...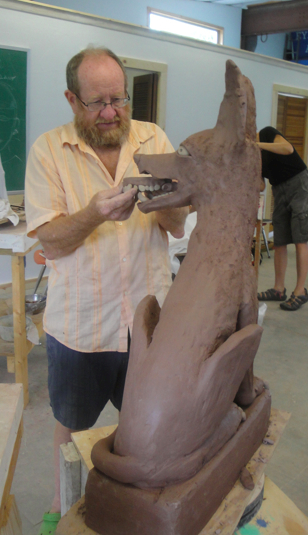 billy ray mangham
billy ray spends his time in the whimsical world of billy ray sculpture.
conner was familiar with billy ray's artwork, but got to know him while both were teaching at metchosin international school for the arts in metchosin, british columbia, canada.
billy ray would tell you more about his artwork, but he is busy in his studio and at his 'eye of the dog art center'. but ask him in person and he will be glad to fill you in on everything. billy ray spends his time creating fascinating creatures, teaching others to work with clay and hosting workshops and artists in a variety of media.
for additional images and information about billy ray, his artwork and the eye of the dog art center, visit his website at:
http://www.eotdac.com
how were the artists selected?
conner travels across north america teaching workshops and exhibiting his artwork, during this time he has had the opportunity to meet a large number of exceptional artists. the artists in the natchez project are chosen based on the artwork they make, and how that process and that artist fits with the group of a certain year. there is no application process for this event; artists are invited to participate in the natchez project.
what about the exhibition and artist reception?
there will be a exhibition of the artwork of the artists in the gallery of conner burns. this is a one-day exhibition held on saturday, january 28th from 5-8pm. the artists will be present to discuss the artwork. artwork made during the week will also be on display in the studio (at the same location). the exhibition will be at the gallery of conner burns at 209 franklin street.
additional information on the natchez project from the past